In this After Effects tutorial, we create a responsive box behind text using just the text layer itself. No shape layers are needed. Perfect for quick and easy social media caption overlays.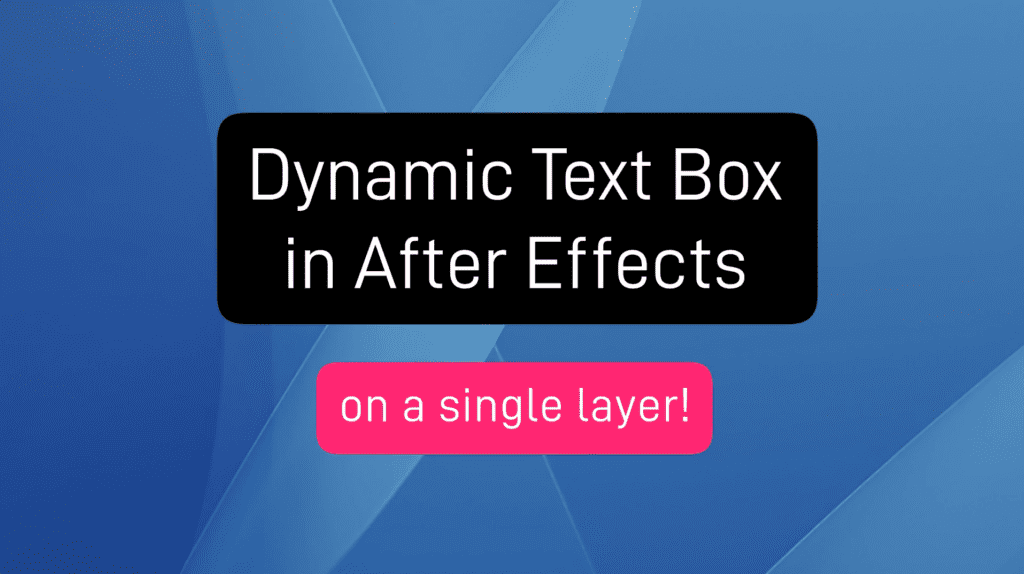 Step 1: Add a Fill effect
Add a Generate > Fill effect and choose your box color.

Step 2: Add a Shift Channels effect
Add a Channel > Shift Channels effect. Change 'Take Alpha From' to 'Full On'.

Step 3: Add a CC RepeTile effect
Add a Stylize > CC RepeTile effect. Change all values to 40. This is the padding of your box so feel free to increase these values.

Step 4: Add a CC Composite effect
Add a Channel > CC Composite effect. This will make your original text visible again.

Step 5: Add 2 Simple Choker effects
For rounded corners add two Matte > Simple Choker effects. Use values of 15, and negative 15. These values represent the 'rounding' of the box and should be adjusted together, though the second value should be a negative of the first.
That's it! The box will automatically resize and move as you edit and position your text.
Neat!
---
Quick Tip: You can use expression sliders for the CC RepeTile and Simple Choker values, which will control the box 'padding' and 'roundness' respectively. Remember to make the second Simple Choker value a negative value of the first.
---